About Allbirds
Allbirds shoes are made in New Zealand using superfine merino wool, a rubber-foam polymer sole, and castor beans. This innovative shoe brand was created by Tim Brown, a native New Zealander who was always fascinated with merino wool. When his Kickstarter campaign for the shoes surpassed his expectations, he teamed up with San Francisco Bay Area engineer and renewables expert, Joey Zwillinger.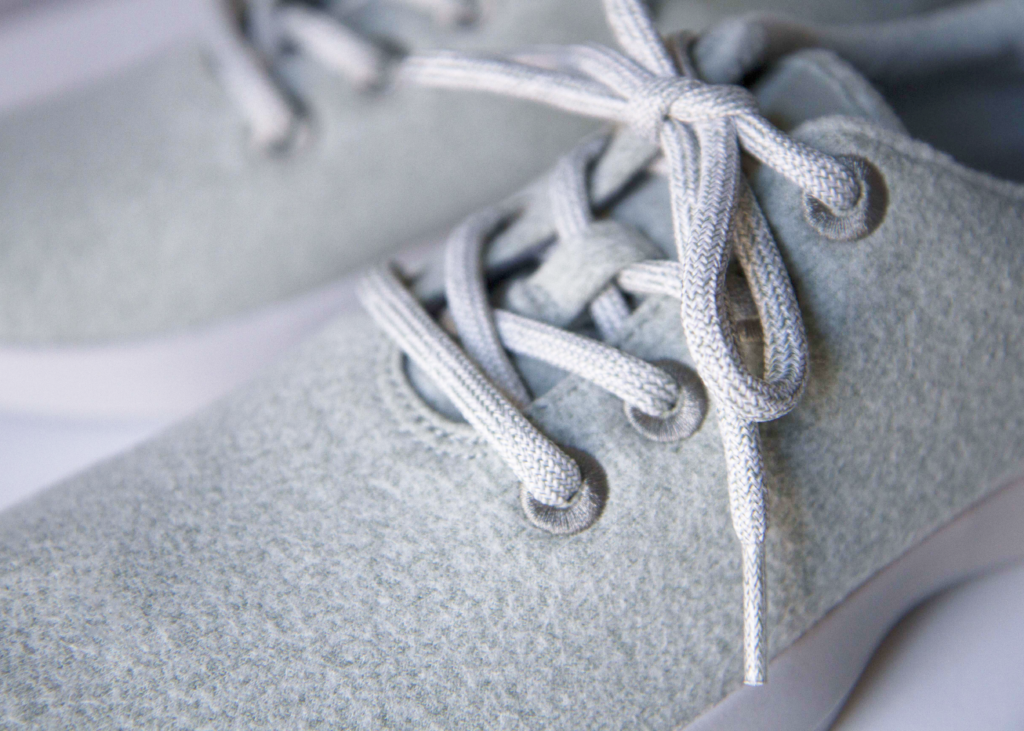 Benefits of Wool Runners
• Lightweight
• Breathable
• Flexibility conforms
to movement
• Cool in the heat
• Warm in the cold

• Can wear sockless
• Minimizes odor
• Regulates temperature
• Wicks moisture
• Machine washable
• Low carbon footprint
Sustainability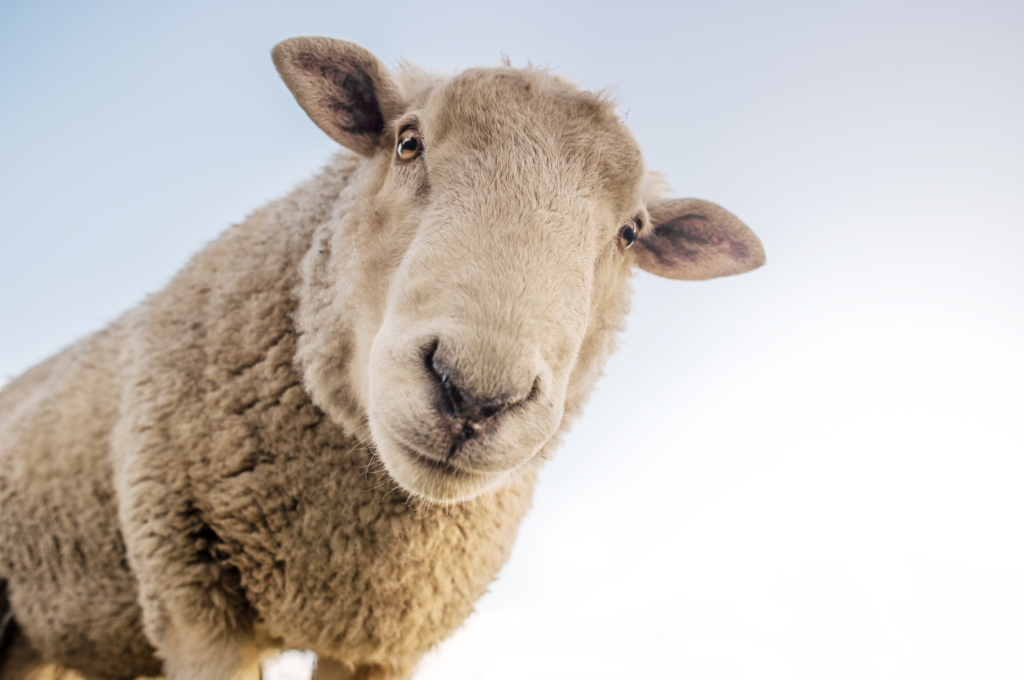 • Allbird's merino wool is ZQ-certified, which means it meets stringent standards of sustainable farming and animal welfare. In other words, no sheep were harmed in the making of these shoes. The merino wool requires 60% less energy to produce than typical synthetic materials used in shoes.
• Castor beans are a sustainable source for the green polyurethane used in their insoles.
• Their patent pending shipping shoebox uses 40% less materials than traditional shoe packaging. It is also made of 95% recycled cardboard, and is 100% recyclable.
• They are a certified B Corporation – meaning they meet rigorous standards of social and environmental performance, accountability, and transparency.
• Partnered with Soles 4 Souls – used shoes are given a new life and helping communities in need thrive in the process.
(the information above is directly from their website!)
My Review
After wearing out my old Nikes for the past four years I finally busted out my Allbirds! When I knew it was time for new running shoes, I had to search for an eco-friendly version to fit in with my "go green" lifestyle. Luckily, the hunt was easy, and I stumbled upon Allbirds with a basic google search for "sustainable running shoes."
I have the kotare mint, a limited edition color, and am wearing size 7. It is recommended to size up if you are unsure and in between sizes, as they only come in whole sizes. I actually didn't listen to this suggestion, I am a 7.5 but went with the 7. It worked out, the runners stretched to conform to my foot perfectly. If you are still on the fence, they have a sizing guide to help you find your perfect fit.
First Impressions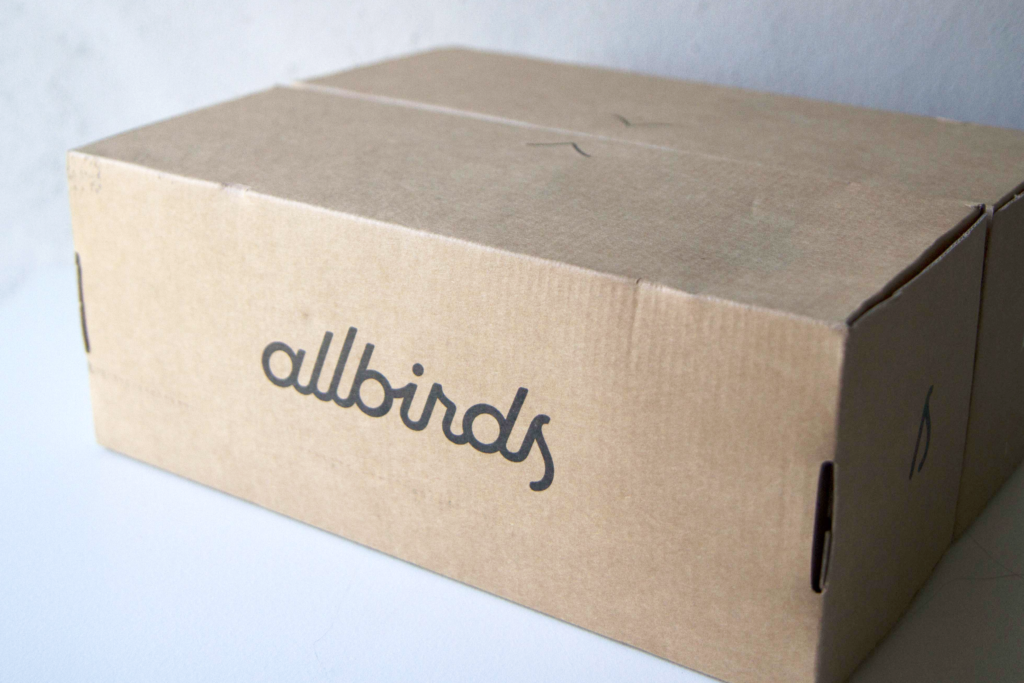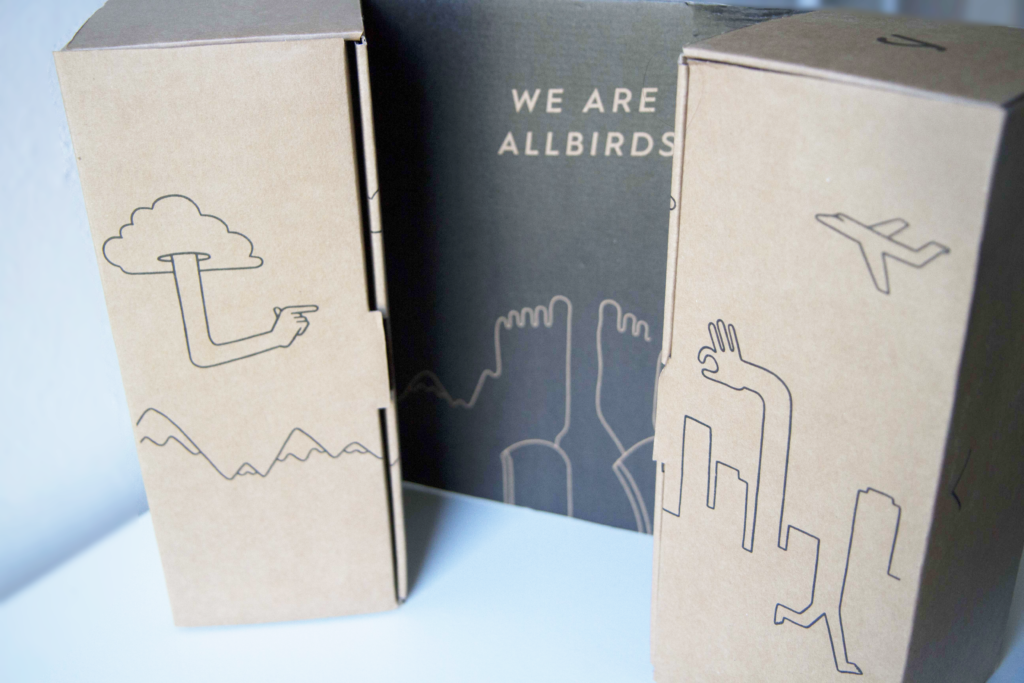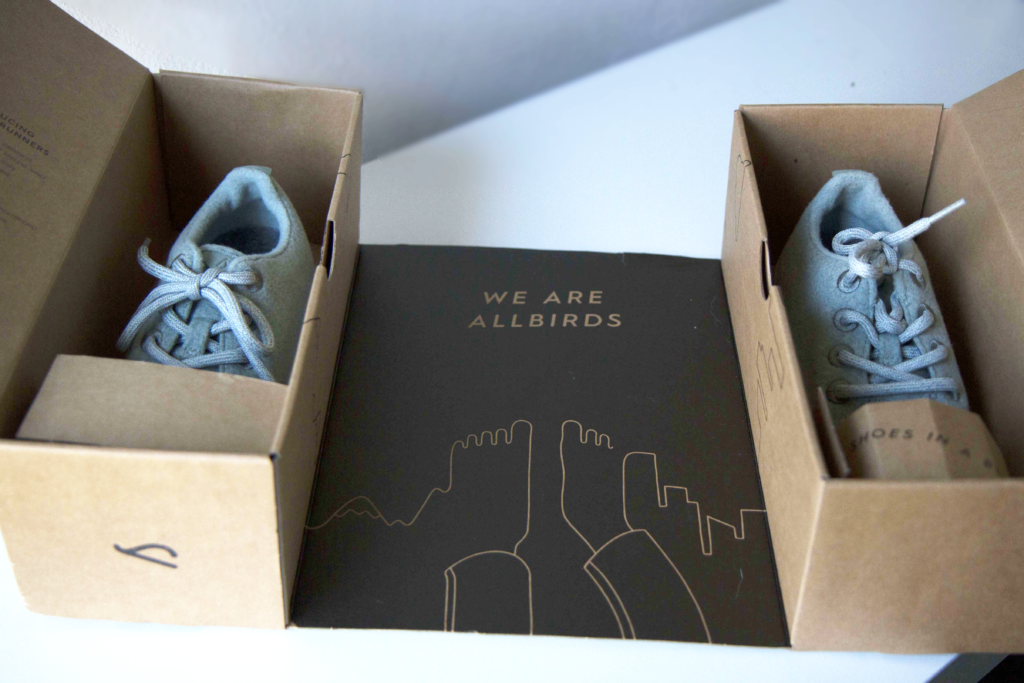 I was drawn to the sneaker's minimalistic design and neutral color options when I first saw them online. I absolutely love the idea of shipping the shoes in a unique innovative box that does not create the demand for excessive cardboard packaging. The structure folds out with each shoe housed in it's own compartment.
After taking them out of the box, my first response was to how soft and pliable they were. The exterior actually has a slight fuzz to it, making them extremely soft to the touch. It's immediately apparent the wool runners are well-made with high quality materials.
Design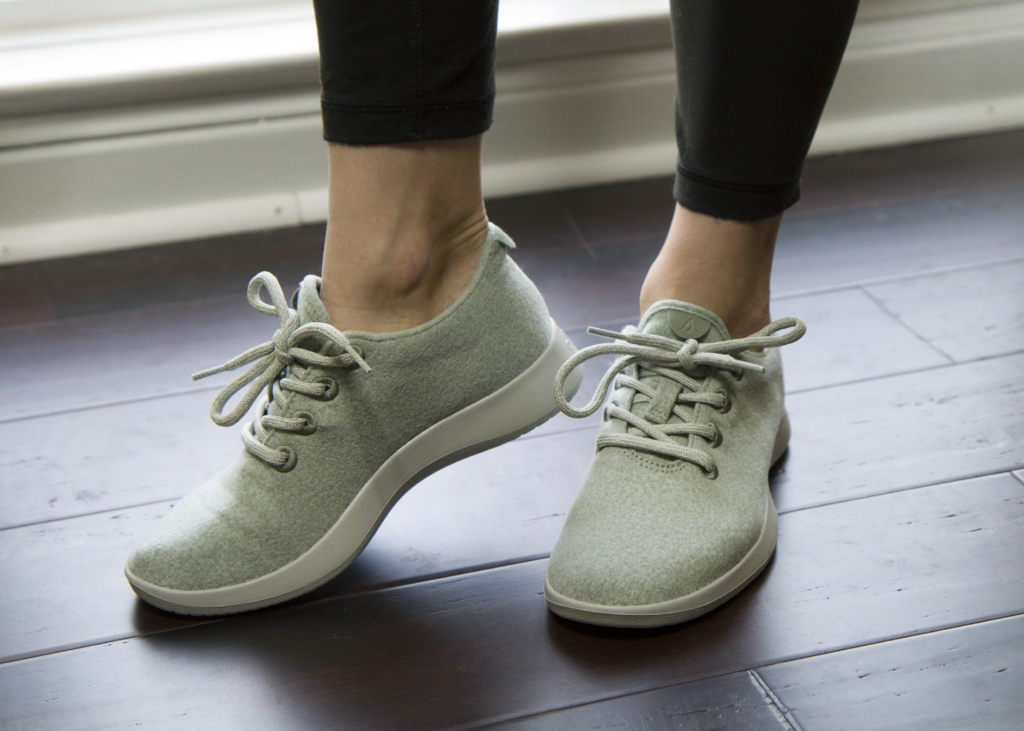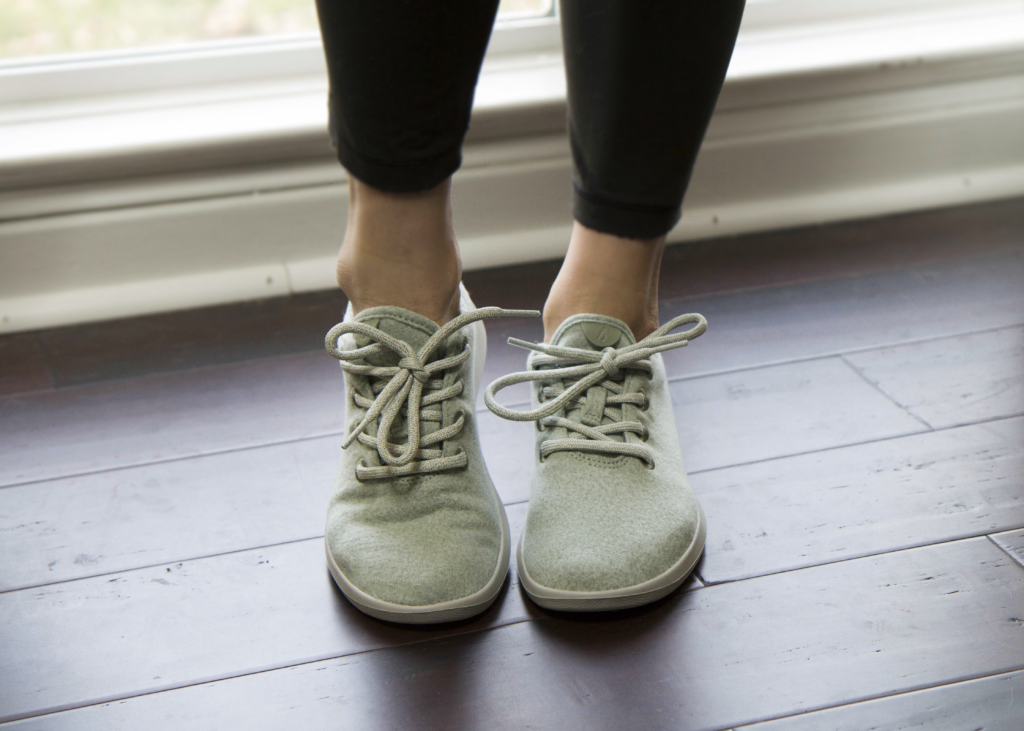 The design is simple. They are not embellished with flashy elements and colors, like many other tennis shoe brands that are fighting for your attention. Instead, they are more neutral, making them versatile enough for whatever you may be up to. I've worn these not just for light jogging or walking, but also while running errands or getting tasks done around the house.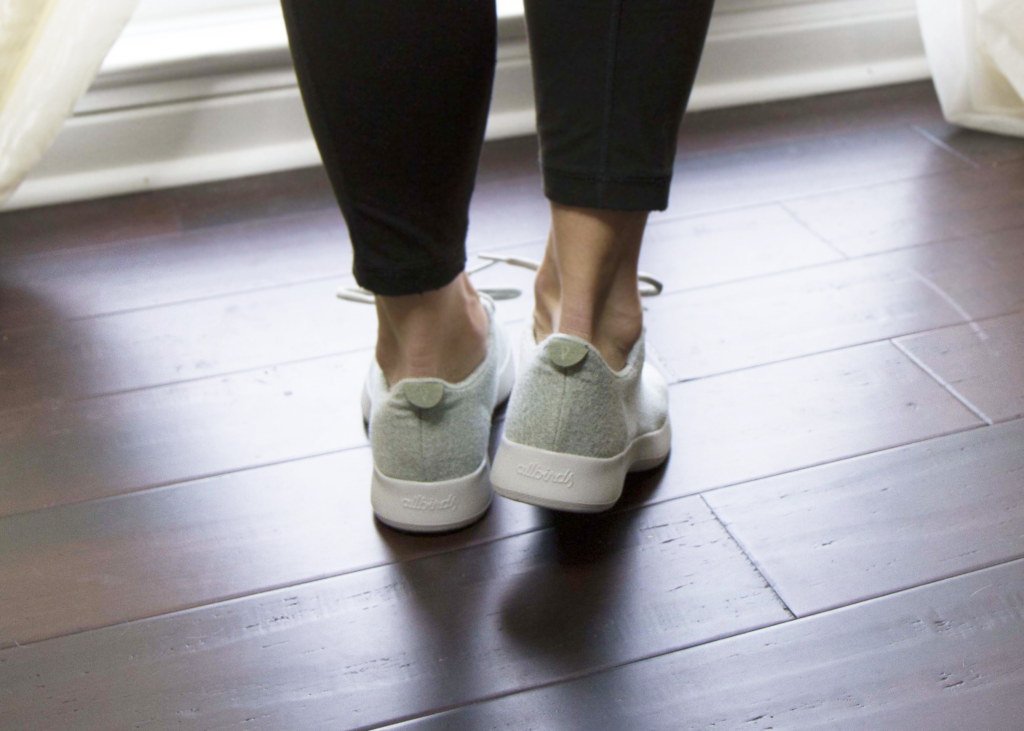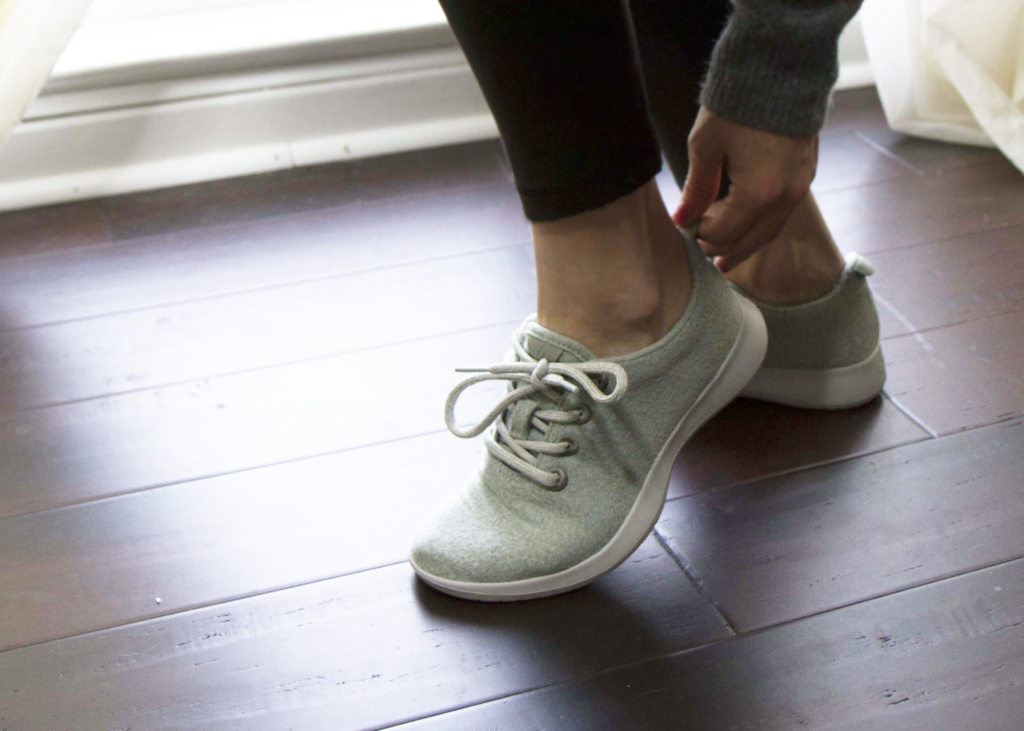 Overall, they look sporty, but also relaxed and casual.
Side note, there is a little tab that sticks out at the heel, which allows you to slip them on with ease.
Comfort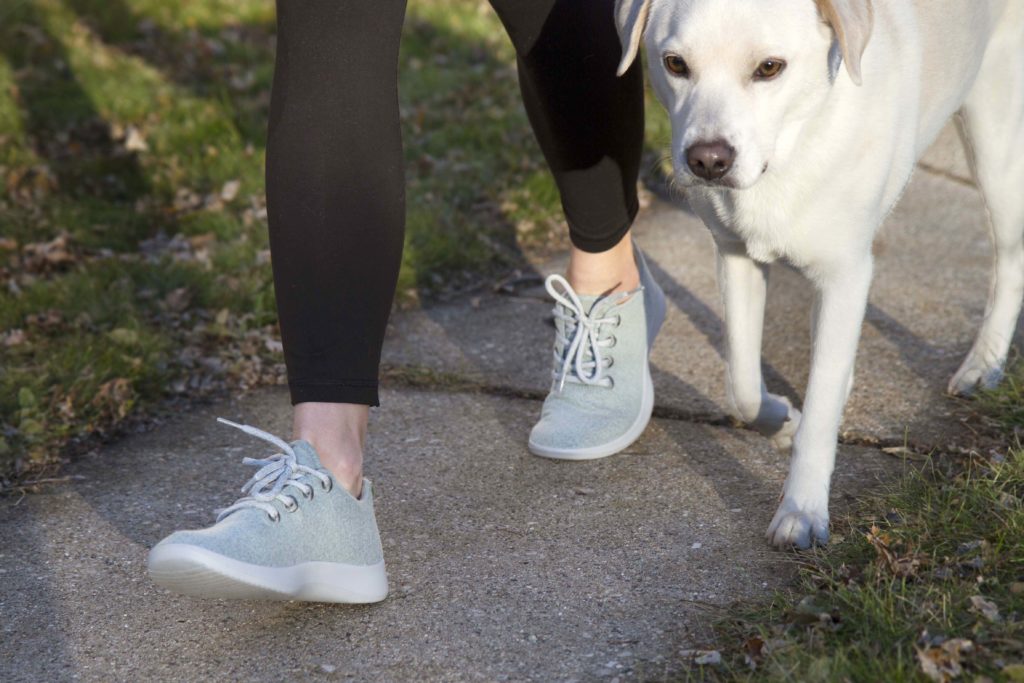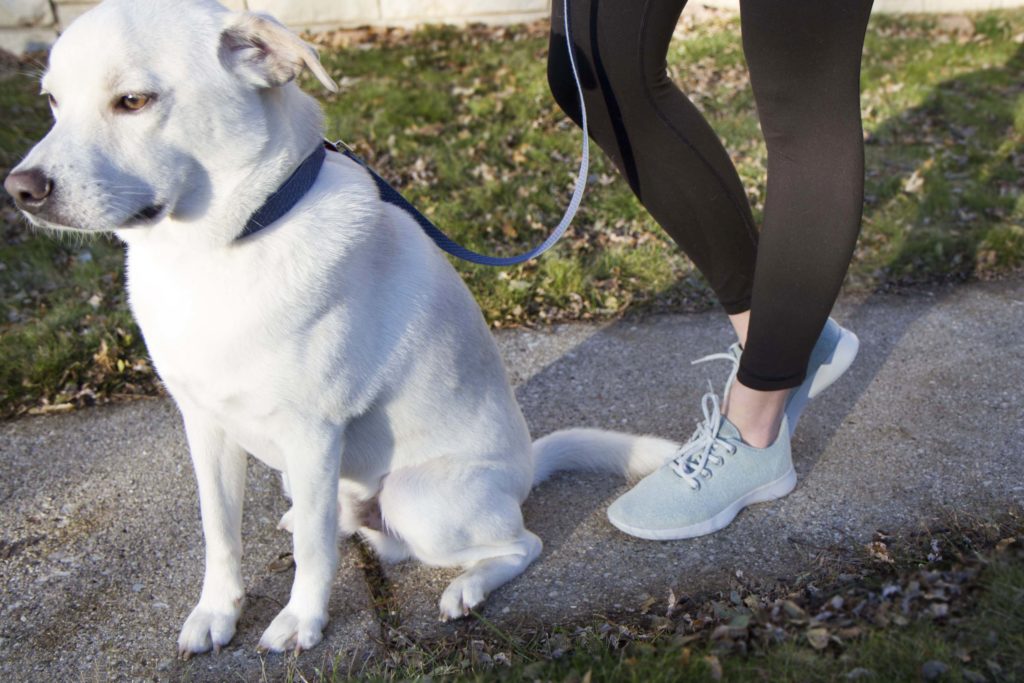 The perfect dog walking shoe!
It literally feels like I am walking on a cloud. They could almost pass for slippers they are so cozy. There is a great balance between firm and cushy, and the material conforms to your foot's shape after breaking them in – making them nice and snug. The soles are supportive and have pretty good arch support.
They are so breathable, there is no need for socks. These sneakers don't end up getting unpleasant like your average shoe would if you went sockless. They absorb moisture to the interior of the fiber, while the surface remains dry. Compare this to conventional shoes where the moisture would produce an uncomfortable clammy feeling.
In my old Nike's I always tried to jog or walk sockless, and even on the days I did wear socks I would come home with blisters. With these, I don't need to worry about that because the interior merino wool is much gentler on my skin.
Durability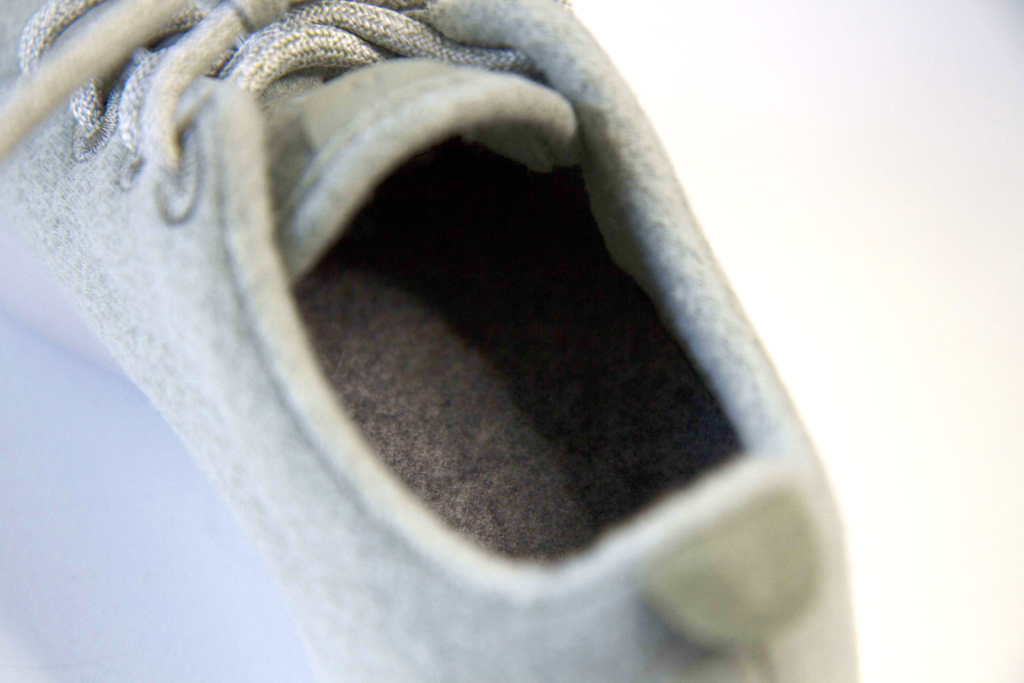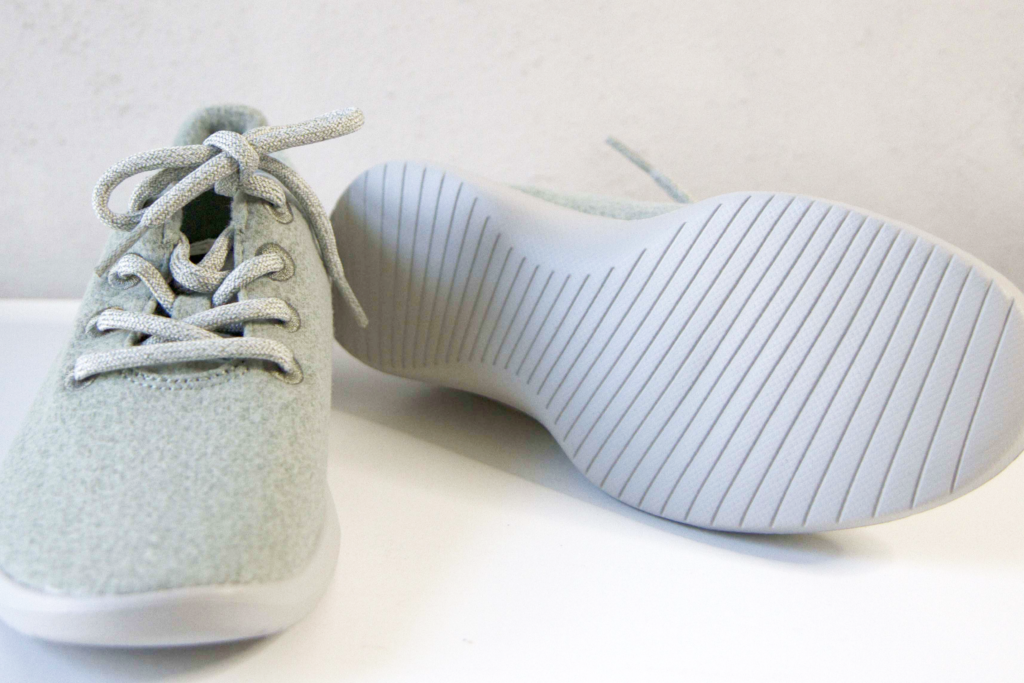 The exterior fuzz attracts dirt and dust, but luckily you can throw these in the laundry machine and let them air dry for the day (they dry much faster than cotton). The laces are nice and thick with a texture that creates good traction so they don't untie easily.
I have  heard these aren't best for heavy trail use because merino wool isn't going to hold up against sharp rocks and rugged terrain like nylon would – although I haven't tested that out for myself.  These have been holding up to my needs, I would recommend these for light jogging, walking, or other mellow activities, and casual, everyday wear.
As far as how long they last, I haven't been wearing them for too long so I can't attest to that question. However, I will be doing an update later down the road.
THE BOTTOM LINE
Would I repurchase? Heck yes! In fact, I plan to once I am in need of another pair. Not only that, but I would definitely recommend these to anyone looking for a new sneaker that's not only comfortable, but also sustainable and chic. Allbirds is certainly a brand you can feel good about supporting.
AllBirds Guarantee
If you don't love them, or if you purchased the wrong size, Allbirds accept returns or exchanges within 30 days of your purchase – with no questions asked. The best part, Allbirds donates returned or exchanged shoes to those in need because they never resell shoes that have been worn.
Allbirds also carries wool loungers, a comfortable slip on silhouette perfect for wearing casually. They also recently introduced Smallbirds, a wool runner designed for kids.
Checkout all the styles and colors: